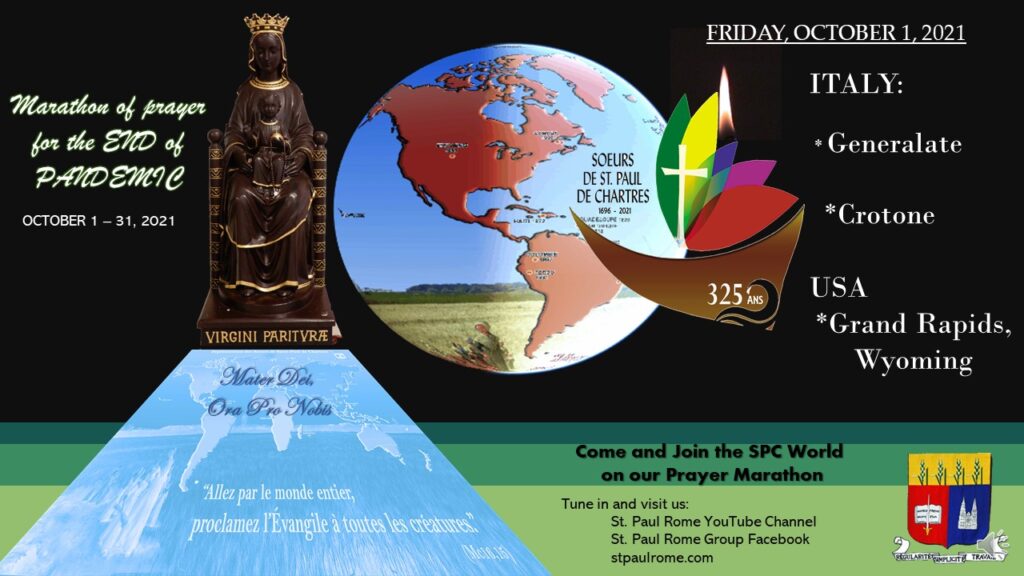 During each day of October, the month of the Holy Rosary, every SPC PDR/ Country take turns in leading the prayer, in the language and manner used locally. United in supplication to our Heavenly Father, through the intercession of the Blessed Virgin Mary, we pray for the resumption of social life, work and the many human activities that were suspended during the pandemic.
Celebrating 325 years of SPC Life and Mission
Following the initiative of the Holy Father last May 2021, and in celebration of our 325 years of foundation, let us be united in the recitation of the Holy Rosary together with all SPC Sisters, Friends of Saint Paul and lay partners around the world, for the end of the pandemic, and in a special way, to pray fervently for those most closely affected by it.