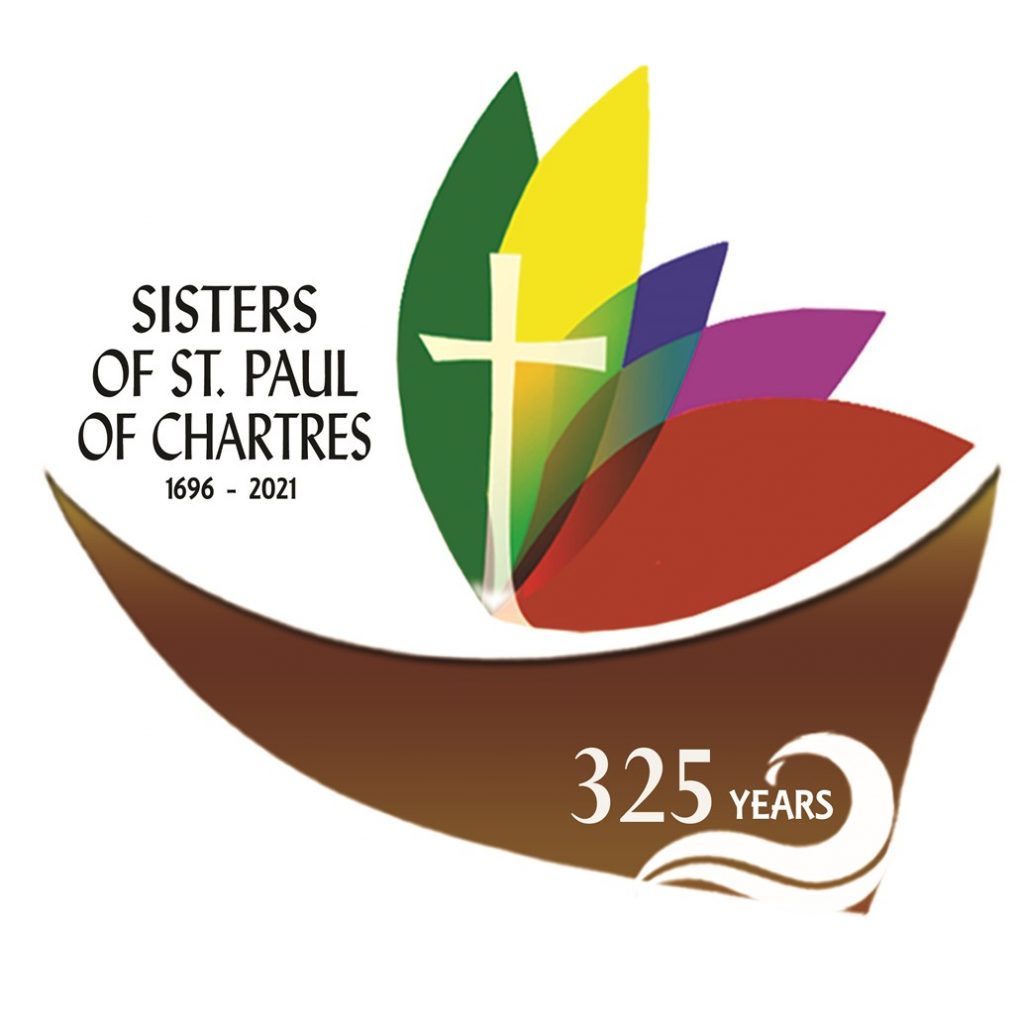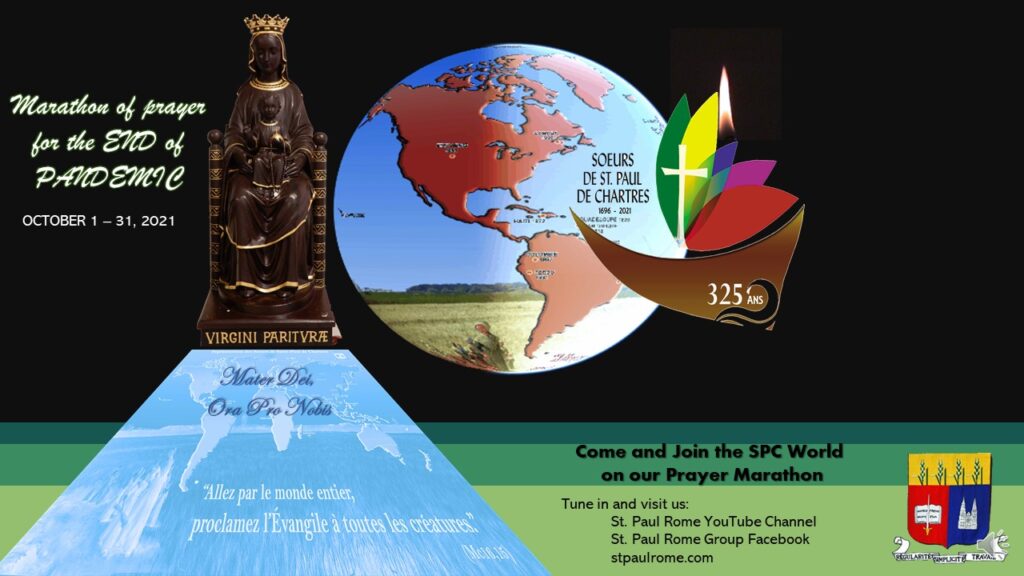 Generalate, Rome.
Mother General launched the opening of the 325th anniversary. Four Jubilarians who are missionaries in Rome celebrated their 70th, 50th and 25th jubilee respectively during the Eucharistic Celebration which was presided by Cardinal Pietro Parolin, Secretary of State in Vatican, and co-celebrated by Fr. Charles Phukuta Khonde, CICM Superior General.
325th Logo
Explanation of the LOGO:
The Congregation (brown triangle which symbolizes a boat) rooted in and guided by Christ (White cross), faithful to its founding charism, continues to sow the wheat grains of Levesville (wheat grains of various colors and shapes) in the five continents, in humility and simplicity with a preferential love for the poor.
Abounding Grace is the theme song of our 325th anniversary written and composed by our own sisters.