Caritas Christi Urget Nos

The Love of Christ Impels Us

L'amour de Christ Nous Presse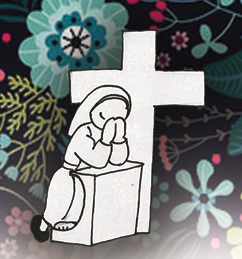 INTERCULTURALITY and EMBRACING OUR DIFFERENCES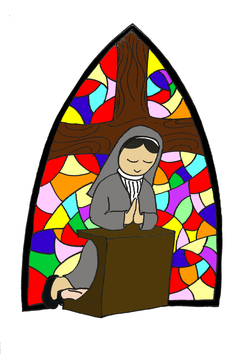 This year 2022, we hope to pave a path towards Interculturality, embracing our differences in the process, that we may "give rebirth to a spirituality of communion and to reweave true relationships in each of our communities" and in our apostolate. (cf CA 2019, p.23)
May this recollection guide inspired by the UISG, adapted by the District of Switzerland and then by the Generalate, help us to discover that our relationships and our living together at the intergenerational and intercultural levels are actually made rich by our differences.
Spending time in prayer and personal reflection is indispensable in our life of communion. However, community exchanges and sharing in an atmosphere of
trust and openness, as well as a periodic evaluation of our life together in a compassionate setting, encourage the building of an intercultural community where we
become truly daughters of God and Sisters to one another.
THEME: SOCIAL OPENNESS
Social openness indicates the way in which we come into contact with people who are different from us, who have a social identity different from our own. Social identity is defined by gender, nationality, ethnicity, political affiliation, marital status, profession, and social category. Meeting or living with Sisters of other nationalities forces us to step out of our comfort zones to relate and bond with people who have perspectives on life that are distinctly different from our own.
GRACE:
Lord Jesus, I beg for the grace of frankness so that everything I say would simply be 'Yes' or 'No'; because anything more than this comes from the evil one. (Lc 6: 31)
 Scripture Text:    Matthew 8:5-13 
                                    Jesus and the centurion  
5 When Jesus had entered Capernaum, a centurion came to him, asking for help. 6 "Lord," he said, "my servant lies at home paralyzed, suffering terribly."
7 Jesus said to him, "Shall I come and heal him?"
8 The centurion replied, "Lord, I do not deserve to have you come under my roof. But just say the word, and my servant will be healed. 9 For I myself am a man under authority, with soldiers under me. I tell this one, 'Go,' and he goes; and that one, 'Come,' and he comes. I say to my servant, 'Do this,' and he does it."
10 When Jesus heard this, he was amazed and said to those following him, "Truly I tell you, I have not found anyone in Israel with such great faith. 11 I say to you that many will come from the east and the west, and will take their places at the feast with Abraham, Isaac and Jacob in the kingdom of heaven. 12 But the subjects of the kingdom will be thrown outside, into the darkness, where there will be weeping and gnashing of teeth."
13 Then Jesus said to the centurion, "Go! Let it be done just as you believed it would." And his servant was healed at that moment.
POINTS FOR PRAYER AND REFLECTION:
Read prayerfully the encounter of Jesus and the centurion. The centurion humbly comes to Jesus "asking for help." He was a Gentile, not a Jew, and a Roman soldier, yet he considers Jesus worthy of respect and honor. Jesus crossed cultural and social boundaries and responds to the Gentile's request. How does the attitude of Jesus toward the centurion challenge my attitude toward those who belong to another social group? Or towards my enemies?

 

The centurion recognizes how unworthy he is and how worthy Jesus is. He also knows that Jesus has the ultimate authority: "Lord, I am not worthy to have you come under my roof; but only speak the word, and my servant will be healed." How do I exercise my authority? How do I deal with my Sisters and my collaborators in the ministry? Do I "lift them up" or do I "put them down"?

 

Dialogue with the Lord on the points above. End your prayer with thanksgiving.
Make it a habit to talk regularly with people who are very different from us.
Share a common activity with a Sister who is not from your own language, culture or ethnic group.