Caritas Christi Urget Nos

The Love of Christ Impels Us

L'amour de Christ Nous Presse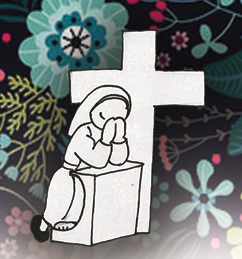 Towards Deepening a Spirituality of Synodality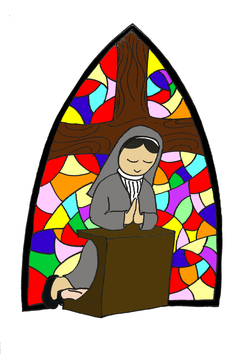 On several occasions, Pope Francis has highlighted the risks of a synodal process that is not first and foremost a listening, a private and communal dialogue with the Holy Spirit. Thus, he emphasized that the Synod should be a process of spiritual discernment, of ecclesial discernment, that unfolds in adoration, in prayer and in dialogue with the word of God… The word summons us to discernment, and it brings light to the process. It guides the Synod, preventing it from becoming a Church convention, a study group or a political gathering, a parliament, but rather a grace-filled event, a process of healing guided by the Spirit. (Pope Francis,
10 October 2021)
To live our "synodal vocation" as Christians, we are invited "to explore what a spirituality for synodality might mean and why it provides a deep resource for ecclesial life, understanding and theological reflection."1  A synodal  spirituality is a way of life or praxis which integrates and makes concrete the three key elements of communion, participation, and mission. It ensures that we do not attempt to separate them in our reflection or in our praxis.
Through this monthly recollection guide, centered on the theme: "Towards Deepening a Spirituality of Synodality," we hope to participate actively and spiritually in the synodal process and fulfill our Christian 'synodal vocation' which grows through a spiritual life.
—————————————————–
1
Towards A Spirituality for Synodality, a document published by Commission on Spirituality Sub-Group: Spiritualit for Synodality.
THEME:  AUTHORITY AND PARTICIPATION
Introduction
The word "authority" comes from the Latin "auctoritas" which belongs to a family of terms meaning, "to cause to grow, to produce." In order that the genuine transmission of authority from divine mandate might lead to human authority, Jesus Christ, the Second Person of the Blessed Trinity became human.
The act of the incarnation is illustrated in Christian theology to be kenosis. For by it, Jesus Christ called upon humanity to a participatory role of leadership by a humble service – the act of love – a service that exercises authority by love.
GRACE:
Lord Jesus, I beg for the grace of humility and understanding, that inspired by your example, I may use whatever authority is entrusted to me to foster the participation of all in the mission.
 Scripture Text:
Philippians 2:1-11
"Therefore, if you have any encouragement from being united with Christ, if any comfort from his love, if any common sharing in the Spirit, if any tenderness and compassion, then make my joy complete by being like-minded, having the same love, being one in spirit and of one mind. Do nothing out of selfish ambition or vain conceit. Rather, in humility value others above yourselves, not looking to your own interests but each of you to the interests of the others. In your relationships with one another, have the same mindset as Christ Jesus: Who, though he was in the form of God, did not regard equality with God as something to be grasped."
Correlated Reading: 
CA 2019 p.22
"Our communities are schools of the service of authority according to the example of Jesus, with an authority that "lifts people up," that dialogues, an authority without abuse of power. "
Pray over Philippians 2:1-11. Ask Jesus to teach you so that you may have his mindset – of self-emptying love.


Reflect on CA 2019 p.22. Ask the Holy Spirit to teach you how to build mutual trust and participation in the community, and to exercise your authority according to the example of Jesus.
Points for Sharing and Practice:
Share the fruit of your meditation on St. Paul's letter to the Philippians. What is your disposition? in terms of being in authority or being subject to authority?


What concrete ways can you suggest to your community in order to build mutual trust and participation?