Caritas Christi Urget Nos

The Love of Christ Impels Us

L'amour de Christ Nous Presse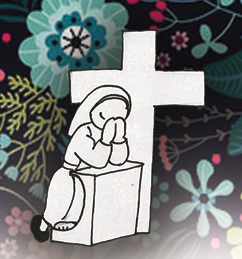 INTERCULTURALITY and EMBRACING OUR DIFFERENCES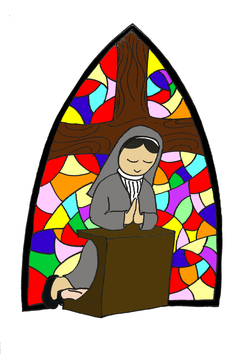 This year 2022, we hope to pave a path towards Interculturality, embracing our differences in the process, that we may "give rebirth to a spirituality of communion and to reweave true relationships in each of our communities" and in our apostolate. (cf CA 2019, p.23)
May this recollection guide inspired by the UISG, adapted by the District of Switzerland and then by the Generalate, help us to discover that our relationships and our living together at the intergenerational and intercultural levels are actually made rich by our differences.
Spending time in prayer and personal reflection is indispensable in our life of communion. However, community exchanges and sharing in an atmosphere of
trust and openness, as well as a periodic evaluation of our life together in a compassionate setting, encourage the building of an intercultural community where we
become truly daughters of God and Sisters to one another.
THEME: PERSEVERANCE
Perseverance suggests the degree to which you remain in a social situation that you find uncomfortable – known as a "tolerance for ambiguity." We naturally want to withdraw from awkward social situations. However, if withdrawal is our chief coping strategy, we will never be interculturally competent.
GRACE:
Lord Jesus, I beg for the grace to persevere and remain faithful to my commitment to learn the culture of others, despite the difficulties and challenges I encounter.
 Scripture Text:
Mt. 10:22, "The one who endures to the end will be saved."
Gal. 6:9, "And let us not grow weary in doing well, for in due season we shall reap, if we do not lose heart."
POINTS FOR PRAYER AND REFLECTION:
In the Gospel according to Matthew, Jesus promised salvation for those who endure/persevere for His name's sake. Recall an experience of living with people of different cultural background whether with fellow SPCs (ad intra) or with people entrusted to our pastoral care (ad extra).
   What was your initial reaction?
   What helped you persevere in the process of cultural adjustment?
   What fruits or blessings have you received for having persevered? Thank the Lord for the grace of having endured and persevered in seemingly confusing situations.
Listen to the words of St. Paul to the Galatians, as if they were addressed to you personally. What messages of inspiration can you get from these Bible texts that you can hold on in moments of difficulty in your cultural adjustment?
Pray for specific persons or group of people whom you know are in difficult situations especially for our persecuted brothers and sisters.
Motivate yourself to learn more about the country/place, the culture, the language of your present apostolic involvement.
Be interested and actively involved in each other's different apostolates (as far as possible).