Caritas Christi Urget Nos

The Love of Christ Impels Us

L'amour de Christ Nous Presse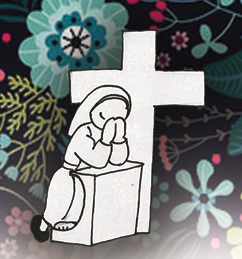 PRAYING WITH OUR SPC ROLE MODELS
Celebrating 325 Years of Life and Mission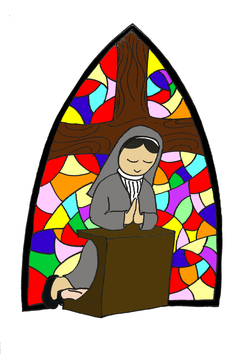 Grace:
Lord Jesus, I beg for the grace of zeal and audacity for the mission so that I may proclaim Christ,the only real Good News, through my own fragility and poverty.
 Scripture Text:
"If I proclaim the gospel, this gives me no ground for boasting, for an obligation is laid on me, and woe to me if I do not proclaim the gospel!"1 Cor 9: 16
POINTS FOR PRAYER AND REFLECTION:
A. Missionary zeal in the life of St. Paul
 In 2 Cor 11: 24-27 St. Paul enumerated the trials and hardships he endured as he travelled and persevered in preaching the Word. He suffered imprisonments, beatings, shipwreck, stoning, hunger and thirst, sleepless nights, brushes with death. To what shall we attribute such zeal? The love of Christ spurred St. Paul to suffer all for Him and to preach tirelessly the Good News despite obstacles and difficulties. Just as nothing stopped Paul from doing his mission with humility, courage, patience and zeal, nothing should also stop us from being God's servants and witnesses. 
B. Missionary zeal in the life of our Sisters
Mother Benjamin le Noel de Groussy (1821-1884)
A model for all Missionaries
Blessed with the audacity of St. Paul, Mother Benjamin moved forward despite the obstacles. She embraced a new culture, opened a novitiate in the midst of opposition, and valued the local inhabitants. Being in haste to evangelize, she did not wait for new communities to be well established before sending Sisters to other mission countries. Her great love and dedication for the mission in the Far East enabled her to surmount all obstacles. She said: "I suffered so much here that I love it all the more."
Mother Beatrix de Marie Odouard (1874 – 1950)
A model for all Missionaries
After 44 years of mission in Korea, Mother Beatrix, Provincial Superior, refused to return to France when the war broke out: "My duty is here, with my Korean daughters," she said. Despite her age of 76 years, she was arrested, imprisoned and sentenced to a forced march in North Korea. Exhausted due to fatigue, she was unable to follow her group of prisoners any longer. So, a guard killed her and left her body by the side of the road, somewhere at Jung gang jin (North Korea). Her last words recorded by her traveling companion were: "Tell all our daughters to observe the Rule of the Sisters of St. Paul carefully."
The cause for the beatification and canonization of Mother Beatrix, together with other Korean martyrs, is now underway in the Archdiocese of Seoul.
C. Missionary zeal in our life
"Our words and missionary actions are futile without a deep encounter with Jesus." (Capitular Acts 2019, p.27). What deep encounter with Jesus do I constantly return to in order to draw strength for the mission? Go back to the experience and relish it in prayer.


"Consecrated to God, the Sisters, live and work among men, eager to announce the Good News to all." (Book of Life, 50) I consider my missionary activities and encounters. Do I have the eagerness and commitment to proclaim Jesus as the Good News?


Dialogue with the Lord on the points above.


What concrete ways can we do as a community to rekindle the missionary zeal among our Sisters?
Download Recollection Guide here: