Caritas Christi Urget Nos

The Love of Christ Impels Us

L'amour de Christ Nous Presse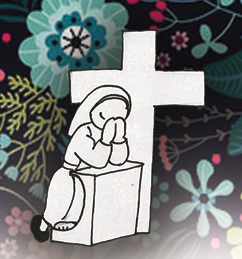 INTERCULTURALITY and EMBRACING OUR DIFFERENCES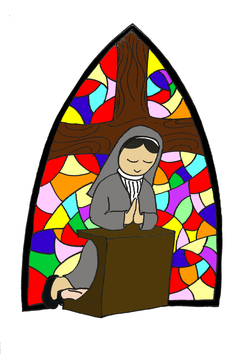 This year 2022, we hope to pave a path towards Interculturality, embracing our differences in the process, that we may "give rebirth to a spirituality of communion and to reweave true relationships in each of our communities" and in our apostolate. (cf CA 2019, p.23)
May this recollection guide inspired by the UISG, adapted by the District of Switzerland and then by the Generalate, help us to discover that our relationships and our living together at the intergenerational and intercultural levels are actually made rich by our differences.
Spending time in prayer and personal reflection is indispensable in our life of communion. However, community exchanges and sharing in an atmosphere of
trust and openness, as well as a periodic evaluation of our life together in a compassionate setting, encourage the building of an intercultural community where we
become truly daughters of God and Sisters to one another.
THEME: FLEXIBILITY
Flexibility is a disposition that allows us to be open to learning about culture. Without flexibility, we find it difficult to work productively in another cultural context. When we discover "strange" ways of working and acting, our reaction may be to judge them according to our own scale of values.
We then run the risk of considering our cultural ways of doing things superior (or inferior) and the risk of closing ourselves off to new learnings. While remaining rooted in our own values, we must work to be flexible and open to others.
GRACE:
Lord Jesus, I beg for the grace of flexibility so that I may accept others and recognize their worth.
 Scripture Text:
Mk. 5:21-34 Jesus was flexible to respond to every need as it arose.
Acts 15:19-29 The Council of Jerusalem being open by imposing few restrictions on Gentile Christians.
POINTS FOR PRAYER AND REFLECTION:
Read prayerfully Mk. 5:21-34. As Jesus was walking to Jairus' house to heal his daughter, a woman who had been suffering from hemorrhages for twelve years stopped Him. She touched Jesus' garment, yearning to meet Him, and immediately experienced healing. Jesus took time to talk to the woman.
The flexibility of Jesus shows the readiness of His love – to respond to every need as it arose. He was unconcerned by the passing of time or the priority that one person might have over another. Contemplate on the flexible and discerning ways of Jesus. What made him yield to the woman's request? How are you invited to imitate Jesus' flexibility?
Recall a time when you exercised flexibility. What did you need to give up? Beg the Lord to give you a heart like His.
Acts 15:19-29 shows that in the Church, there is the bond of family yet room for variety. As a community, how can you be more flexible and open to learning from one another?
Monitor your thoughts when you start thinking negatively about people who speak and act differently.
Intentionally engage with a Sister from another culture. You could explore proverbs, descriptions of grandparents, favorite childhood places, etc. Do more listening than talking.