Caritas Christi Urget Nos

The Love of Christ Impels Us

L'amour de Christ Nous Presse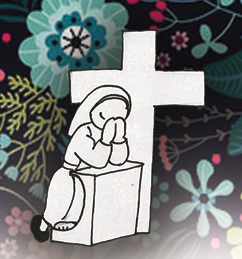 INTERCULTURALITY and EMBRACING OUR DIFFERENCES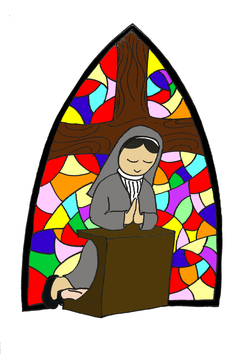 This year 2022, we hope to pave a path towards Interculturality, embracing our differences in the process, that we may "give rebirth to a spirituality of communion and to reweave true relationships in each of our communities" and in our apostolate. (cf CA 2019, p.23)
May this recollection guide inspired by the UISG, adapted by the District of Switzerland and then by the Generalate, help us to discover that our relationships and our living together at the intergenerational and intercultural levels are actually made rich by our differences.
Spending time in prayer and personal reflection is indispensable in our life of communion. However, community exchanges and sharing in an atmosphere of
trust and openness, as well as a periodic evaluation of our life together in a compassionate setting, encourage the building of an intercultural community where we
become truly daughters of God and Sisters to one another.
THEME: SELF-ESTEEM
Developing self-confidence is fundamental to be able to live with our differences without getting discouraged. This self-esteem gives us the confidence to interact with others even if the group does not support us or if the difference seems enormous.
GRACE:
Lord, grant me the grace to know that I am precious and unique in your eyes.
 Scripture Text:
       Jr. 1:7 The Lord commissions Jeremiah
       Mt. 14:32-33 Peter's faith is confirmed
POINTS FOR PRAYER AND REFLECTION:
I deepen my self-esteem and self-confidence under the loving gaze of God:

I am precious (Is. 43: 5-6)
I am a wonder (Ps. 138:13-14)
I am strong (Ph. 4:13)
I am His creature (Eph. 2:10)
I am His child (1 Jn. 3: 2).

I reflect on the reasons why I sometimes doubt myself and think about concrete ways that would help me move towards a more solid self-confidence.
In prayer, I observe how Peter and Jeremiah were firm in their faith in God and in themselves. How can we develop such active and solid faith in our encounters and in our sharings?