Caritas Christi Urget Nos

The Love of Christ Impels Us

L'amour de Christ Nous Presse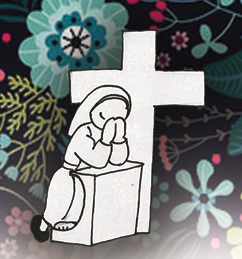 Towards Deepening a Spirituality of Synodality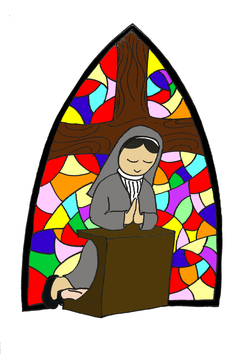 On several occasions, Pope Francis has highlighted the risks of a synodal process that is not first and foremost a listening, a private and communal dialogue with the Holy Spirit. Thus, he emphasized that the Synod should be a process of spiritual discernment, of ecclesial discernment, that unfolds in adoration, in prayer and in dialogue with the word of God… The word summons us to discernment, and it brings light to the process. It guides the Synod, preventing it from becoming a Church convention, a study group or a political gathering, a parliament, but rather a grace-filled event, a process of healing guided by the Spirit. (Pope Francis,
10 October 2021)
To live our "synodal vocation" as Christians, we are invited "to explore what a spirituality for synodality might mean and why it provides a deep resource for ecclesial life, understanding and theological reflection."1  A synodal  spirituality is a way of life or praxis which integrates and makes concrete the three key elements of communion, participation, and mission. It ensures that we do not attempt to separate them in our reflection or in our praxis.
Through this monthly recollection guide, centered on the theme: "Towards Deepening a Spirituality of Synodality," we hope to participate actively and spiritually in the synodal process and fulfill our Christian 'synodal vocation' which grows through a spiritual life.
—————————————————–
1
Towards A Spirituality for Synodality, a document published by Commission on Spirituality Sub-Group: Spiritualit for Synodality.
THEME: DIALOGUE: PATH TO SYNODALITY
Introduction: Synodality demands that we listen and engage in dialogue to establish binding relationships that build Church. It is more than collecting opinions or running surveys. Pope Francis has stressed that whenever we enter dialogue, it should be out of a stance of respect rather than a desire to change the other. We must genuinely listen in dialogue, not merely prepare our rebuttal. Listening is the respect we owe to others in recognition of their equal dignity. Listening flows from a recognition that we have so much to learn.
GRACE:
Lord Jesus, I beg for the grace of a humble spirit so that I will always be ready to listen and engage in mutual dialogue for the common good.
 Scripture Text:
Luke 19:1-10 (Story of Zacchaeus)
When Jesus came to the place, He looked up and said to him, "Zacchaeus, hurry and come down, for today I must stay at your house." And he hurried and came down and received Him gladly. When they saw it, they all began to grumble, saying, "He has gone to be the guest of a man who is a sinner." Zacchaeus stopped and said to the Lord, "Behold, Lord, half of my possessions I will give to the poor, and if I have defrauded anyone of anything, I will give back four times as much." And Jesus said to him, "Today salvation has come to this house, because he, too, is a son of Abraham."
Correlated Reading: 
CA 2019 p.21 No. 4
"Humbly work together to make our communities life-giving, places where we could speak truthfully, where each Sister is valued and
respected with her gifts and fragilities, places of hope and mutual encouragements where we strive for self transcendence."
The story of Zacchaeus is a story of dialogue that brings lessons of conversion and a pedagogical example on how to bring the best in others. Prayerfully read and contemplate the story of Zacchaeus.
Reflect on the 11 lessons you could get from the story of Zacchaeus and bring into prayer where you could resonate more.
1) No One is Beyond Saving
2) Do Whatever it Takes to Get to Jesus
3) Listen for Jesus's Voice and Respond