Caritas Christi Urget Nos

The Love of Christ Impels Us

L'amour de Christ Nous Presse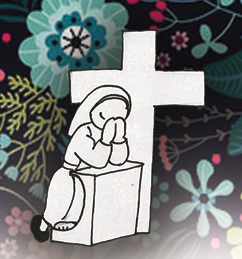 INTERCULTURALITY and EMBRACING OUR DIFFERENCES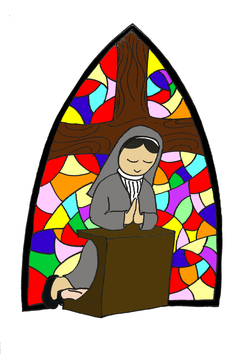 This year 2022, we hope to pave a path towards Interculturality, embracing our differences in the process, that we may "give rebirth to a spirituality of communion and to reweave true relationships in each of our communities" and in our apostolate. (cf CA 2019, p.23)
May this recollection guide inspired by the UISG, adapted by the District of Switzerland and then by the Generalate, help us to discover that our relationships and our living together at the intergenerational and intercultural levels are actually made rich by our differences.
Spending time in prayer and personal reflection is indispensable in our life of communion. However, community exchanges and sharing in an atmosphere of
trust and openness, as well as a periodic evaluation of our life together in a compassionate setting, encourage the building of an intercultural community where we
become truly daughters of God and Sisters to one another.
THEME:  INITIATIVE
To have initiative is to approach tasks and activities in new and creative ways. The more we become capable of flexibility and initiative in our daily lives, the more we are able to cope with the unpredictable and adapt easily in cross-cultural situations. It is good to get out of the routine and to consider cultural differences as an adventure.
GRACE:
Lord Jesus, I beg for the grace of initiative so that I can get out of my daily routine and adjust to out-of-control situations.
 Scripture Text:  Matthew. 15:21-28 
                                    The Canaanite Woman
21 Leaving that place, Jesus withdrew to the region of Tyre and Sidon. 22 A Canaanite woman from that vicinity came to him, crying out, "Lord, Son of David, have mercy on me! My daughter is demon-possessed and suffering terribly."
23 Jesus did not answer a word. So his disciples came to him and urged him, "Send her away, for she keeps crying out after us."   24 He answered, "I was sent only to the lost sheep of Israel."
25 The woman came and knelt before him. "Lord, help me!" she said. 26 He replied, "It is not right to take the children's bread and toss it to the dogs."
27 "Yes it is, Lord," she said. "Even the dogs eat the crumbs that fall from their master's table."
28 Then Jesus said to her, "Woman, you have great faith! Your request is granted." And her daughter was healed at that moment.
POINTS FOR PRAYER AND REFLECTION:
Jesus crosses into territory beyond Israel and finds there a Canaanite woman who pleads for Him to have mercy. In response to her great faith, Jesus heals her daughter who is possessed by a demon.

The Canaanite or Syrophoenician woman is an outsider to Jesus' cultural and religious group…
As an insider, Jesus responded to her call with indifference and hurtful silence… "Jesus did not say a word…" When the disciples got annoyed because of her insistence, Jesus finally spoke to turn her away with an overtly ethnocentric remark… "I was sent only to the lost sheep of the house of Israel!" and added later a stereotyped statement… "It is not right to take the food of the children and throw it to the dogs."
The words that Jesus addressed to the woman encourages us to confront ourselves with honesty. His willingness to let her question and broaden His vision are a challenge to our own ethnocentrism

Recall an encounter with the "other" in your intercultural life and mission. What prejudices, cultural blindness, or barriers were exposed through the event?
Does our community go out of its way to provide a welcome for the "outsider"?
When you are the "other," how do you act in order to advance the all-inclusive and egalitarian kingdom of God?
Take time to thank the Lord for the experience of diversity in your community.
Make it a habit to talk regularly with people who are very different from us.
Share a common activity with a Sister who is not from your own language, culture or ethnic group.