Caritas Christi Urget Nos

The Love of Christ Impels Us

L'amour de Christ Nous Presse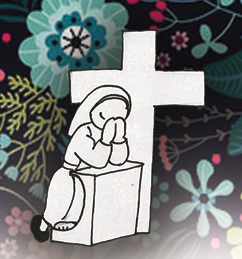 Towards Deepening a Spirituality of Synodality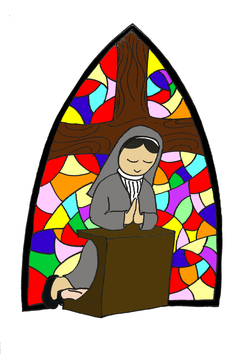 On several occasions, Pope Francis has highlighted the risks of a synodal process that is not first and foremost a listening, a private and communal dialogue with the Holy Spirit. Thus, he emphasized that the Synod should be a process of spiritual discernment, of ecclesial discernment, that unfolds in adoration, in prayer and in dialogue with the word of God… The word summons us to discernment, and it brings light to the process. It guides the Synod, preventing it from becoming a Church convention, a study group or a political gathering, a parliament, but rather a grace-filled event, a process of healing guided by the Spirit. (Pope Francis,
10 October 2021)
To live our "synodal vocation" as Christians, we are invited "to explore what a spirituality for synodality might mean and why it provides a deep resource for ecclesial life, understanding and theological reflection."1  A synodal  spirituality is a way of life or praxis which integrates and makes concrete the three key elements of communion, participation, and mission. It ensures that we do not attempt to separate them in our reflection or in our praxis.
Through this monthly recollection guide, centered on the theme: "Towards Deepening a Spirituality of Synodality," we hope to participate actively and spiritually in the synodal process and fulfill our Christian 'synodal vocation' which grows through a spiritual life.
—————————————————–
1
Towards A Spirituality for Synodality, a document published by Commission on Spirituality Sub-Group: Spiritualit for Synodality.
THEME: LISTENING TO THE SPIRIT
Synodal Journey is creating a future together by listening to each other— friends, strangers, and those we may be estranged from. This is a moment of inviting the Holy Spirit  into our lives more deeply and allowing conversion of heart to happen.
GRACE:
Lord Jesus, I beg for the grace to be constantly attentive and faithful to the ways of the Holy Spirit so that I may generously follow the will of God at all times.
 Scripture Text:
  John 14:26
   But the Helper, the Holy Spirit whom the Father will send in My name, He will teach you all things, and remind you of all that I said to you.
Correlated Reading: 
Capitular Acts 2019p. 13 No. 4
"Experience our rootedness in Jesus, open ourselves in the process of growth in our relationship with Him and develop creativity in our personal and communal prayer to avoid routine."
Read prayerfully and reflect on John 14: 26. Here, Jesus is preparing His followers for His physical absence by telling them that they would experience His presence more fully and intimately because the Counselor, the Holy Spirit, would take up residence in them.
Are you aware of the presence and role of the Holy Spirit in your life? Bring into dialogue with Jesus, the mission of the Holy Spirit in your day-to-day life….
An awareness of God's love
A sense of guidance and purpose in life
The power to obey Jesus.
The realization that we are united in relationship with God.
A recognition and understanding of truth.
To grow in rootedness in Jesus is to be consistent in our daily examination of consciousness by following the five steps: Give thanks, ask for enlightenment, examine the day, seek forgiveness, and resolve to change.
Points for Sharing and Practice:
Share your significant prayer experience.
As a community, come up with a plan of action to be more creative, resourceful, and united in your personal and communal life of prayer.