Our Origins and Spirituality
We are Sisters of St. Paul of  Chartres, a missionary Congregation, founded in 1696, by Fr. Louis Chauvet, parish priest of Levesville-la-Chenard, a little village in the region of Beauce, some 80 kilometers southeast of Paris.
Our first chapel was the parish church, our first field of apostolate was the surrounding hamlets.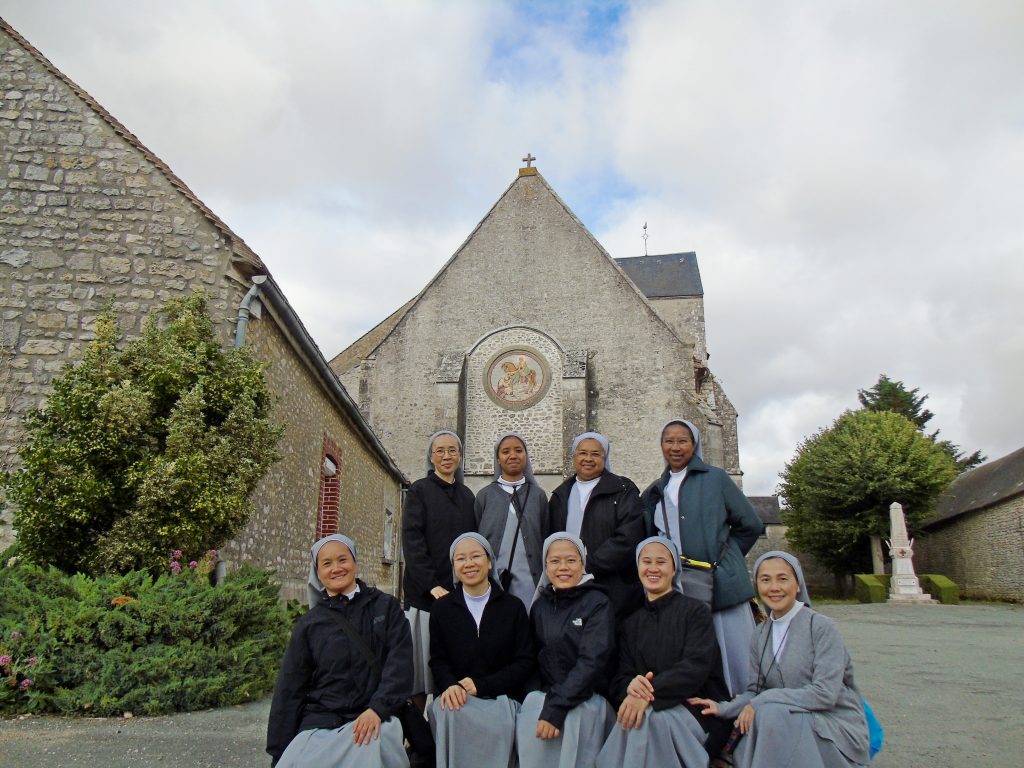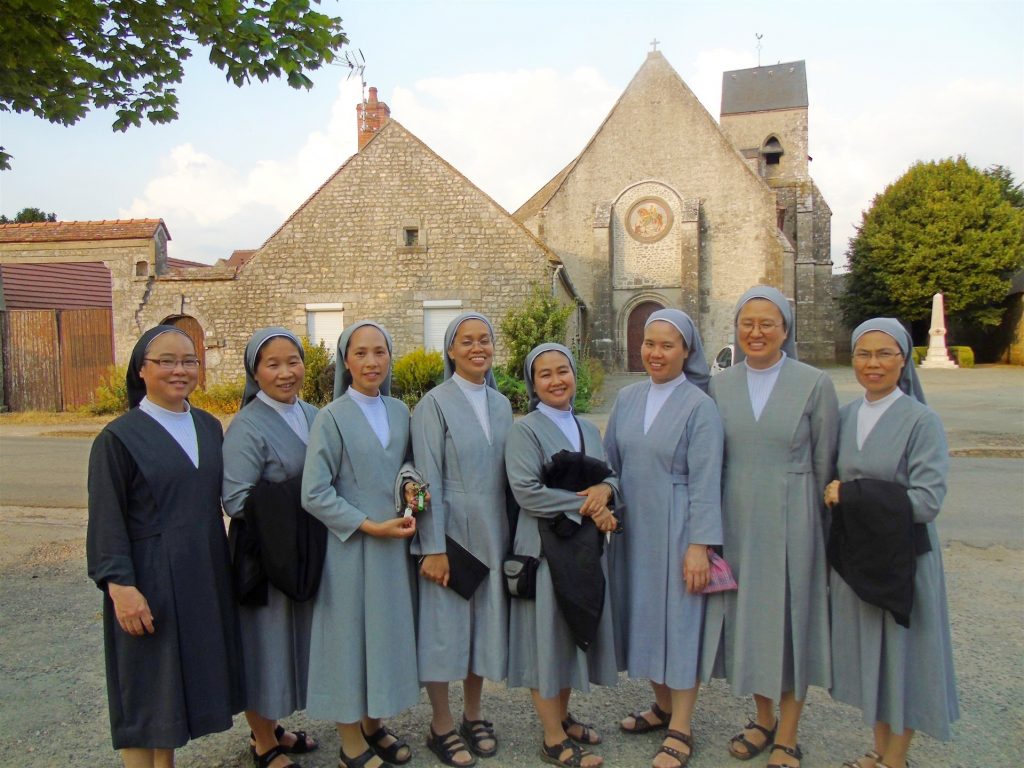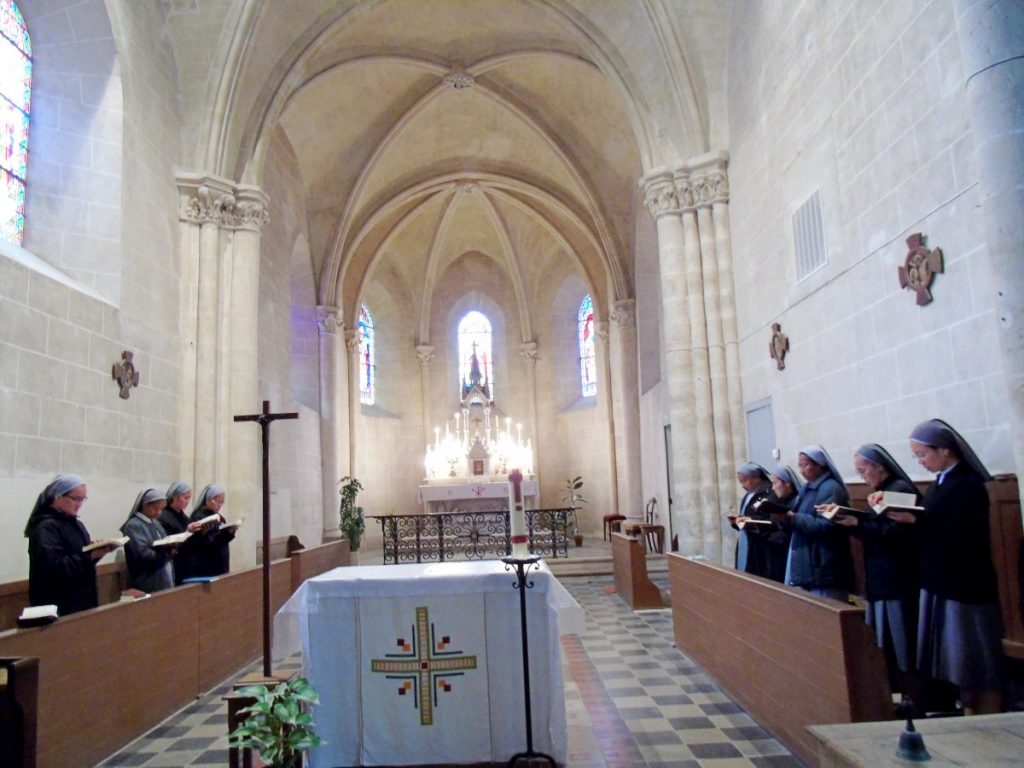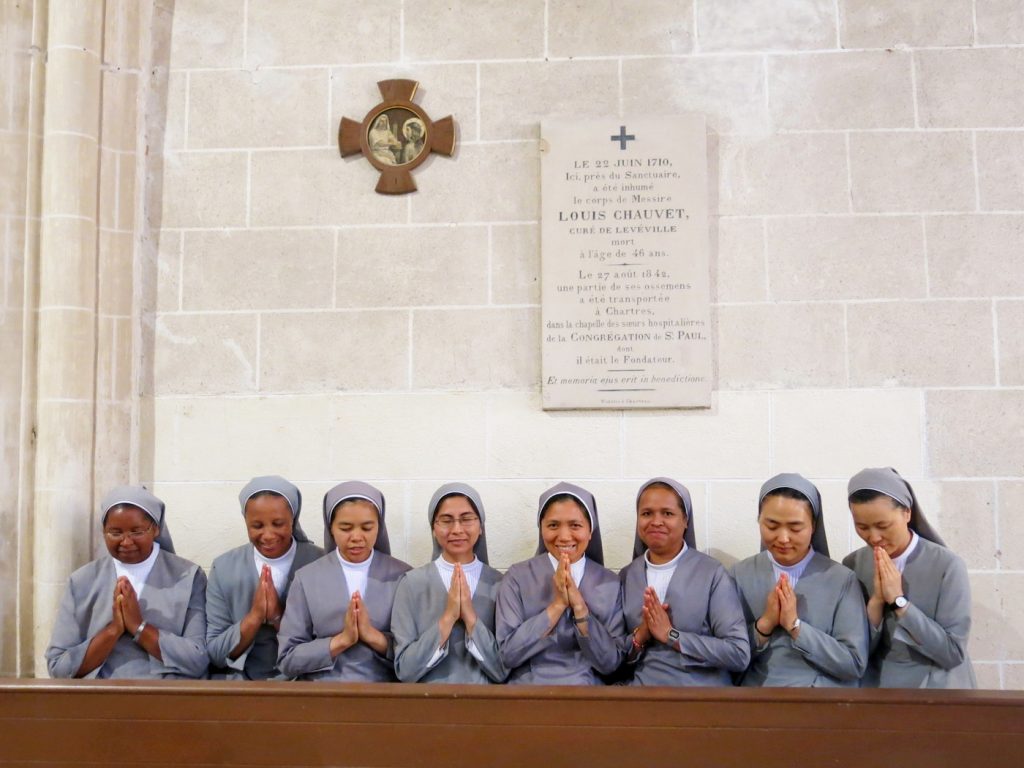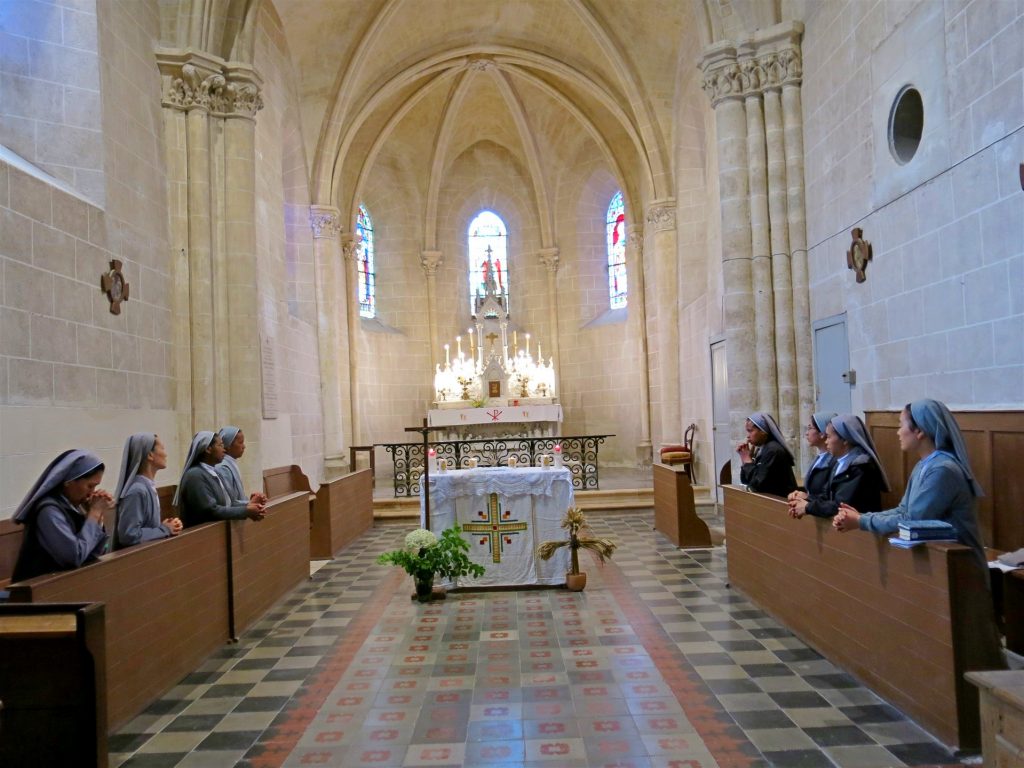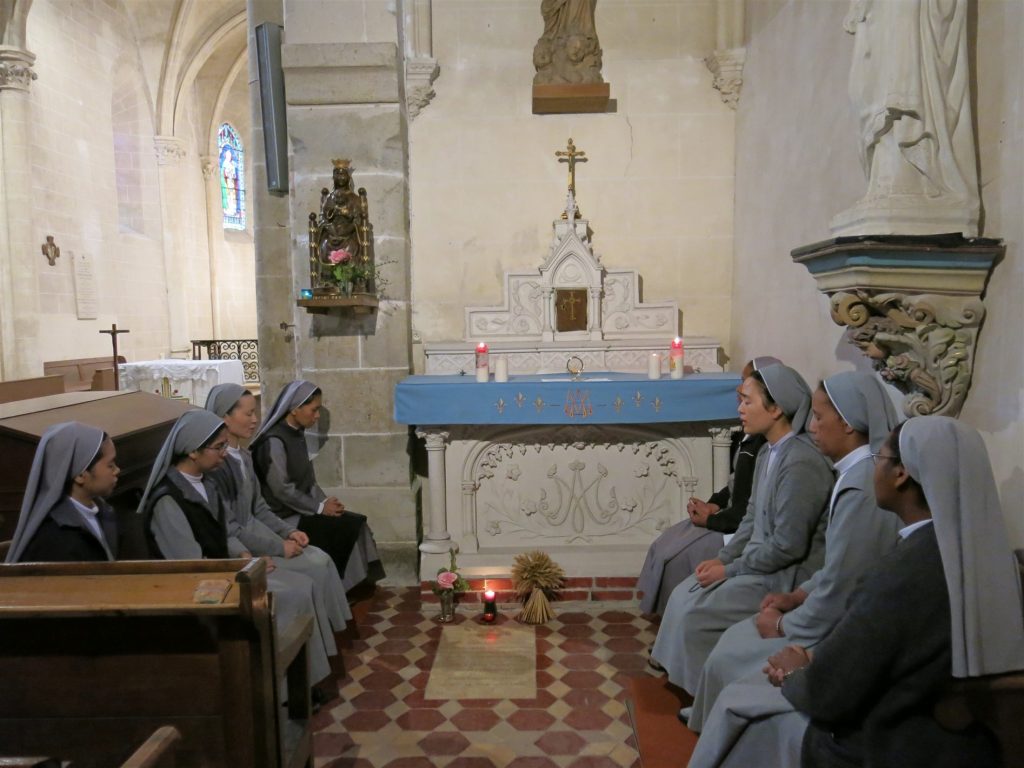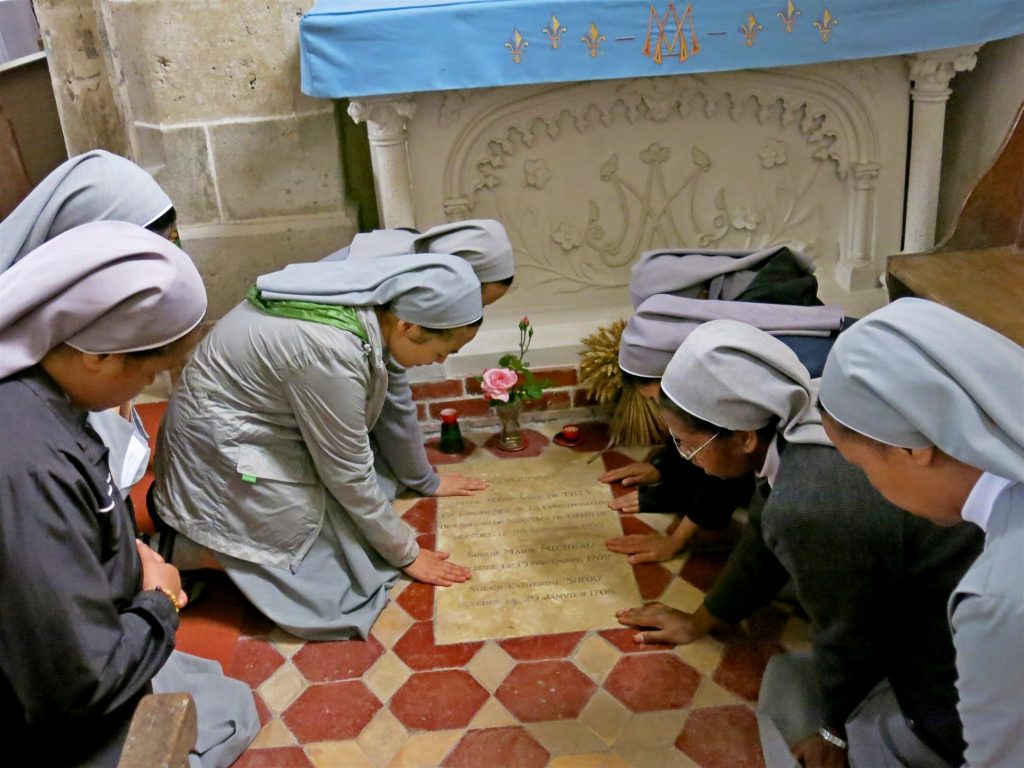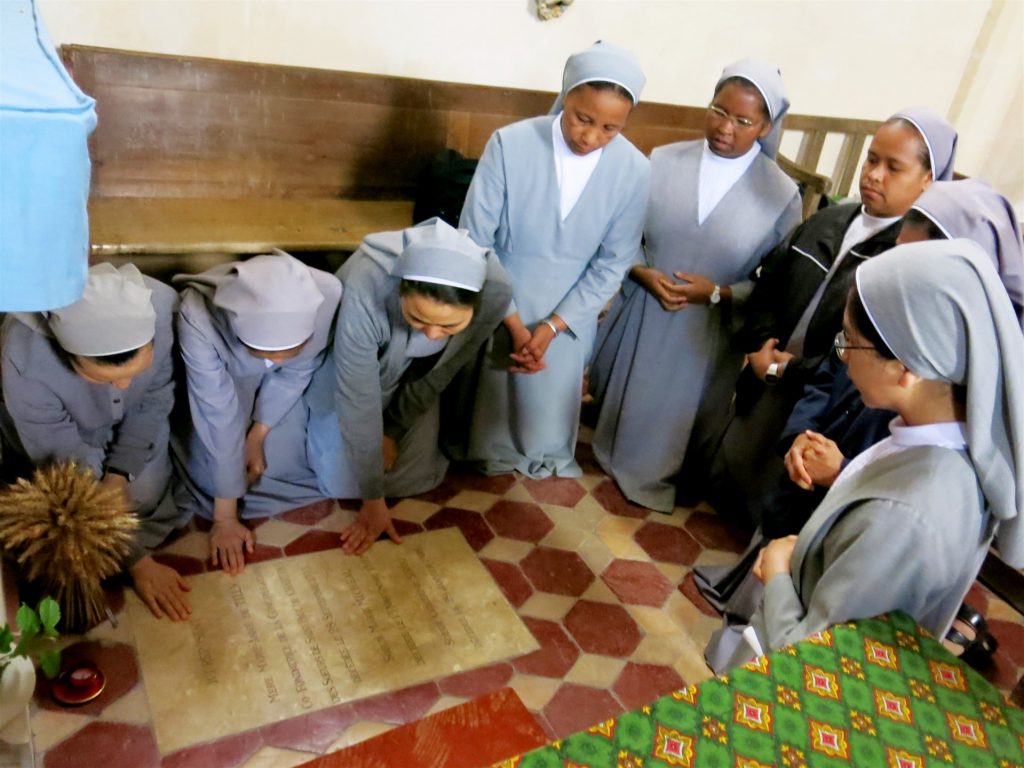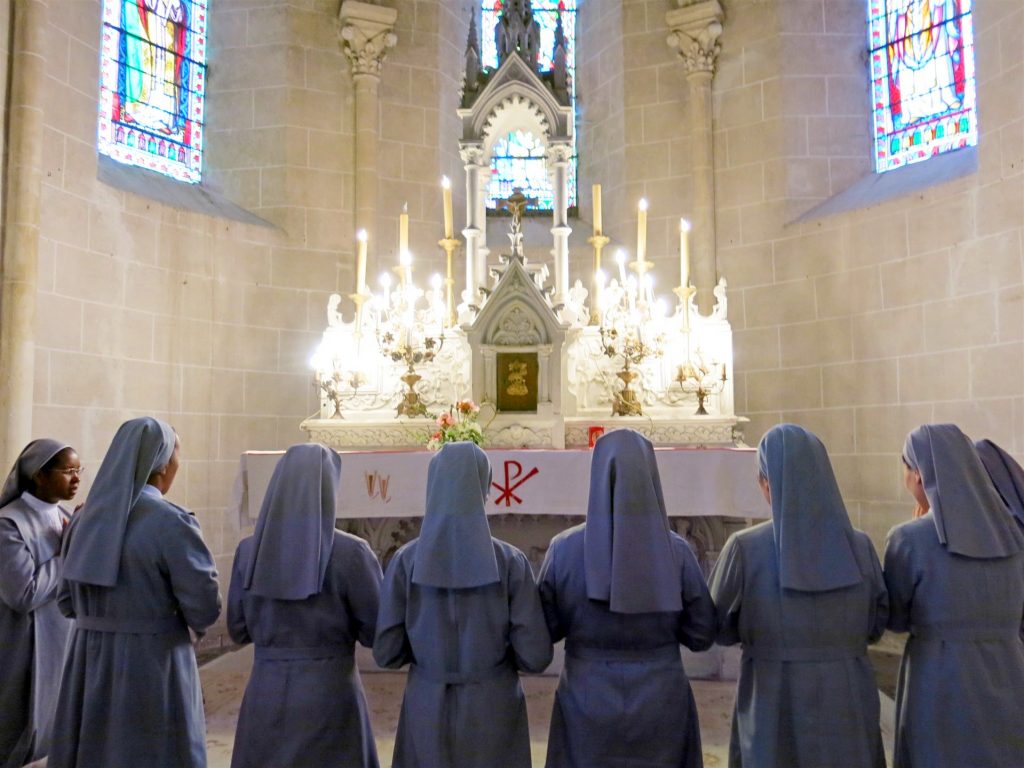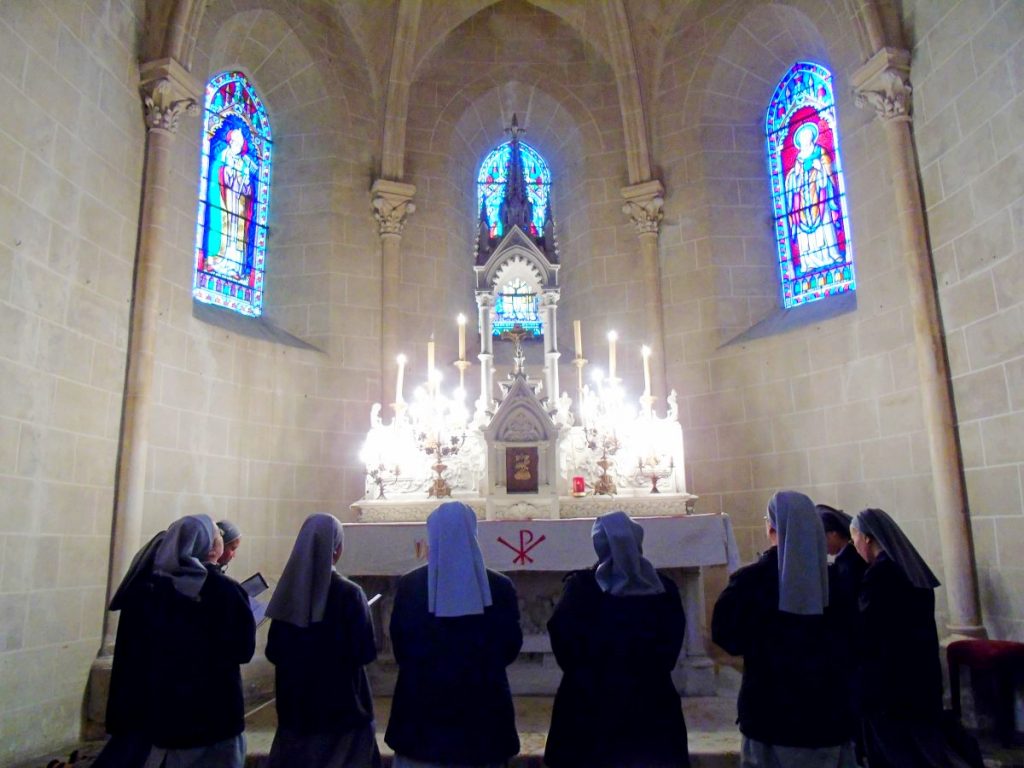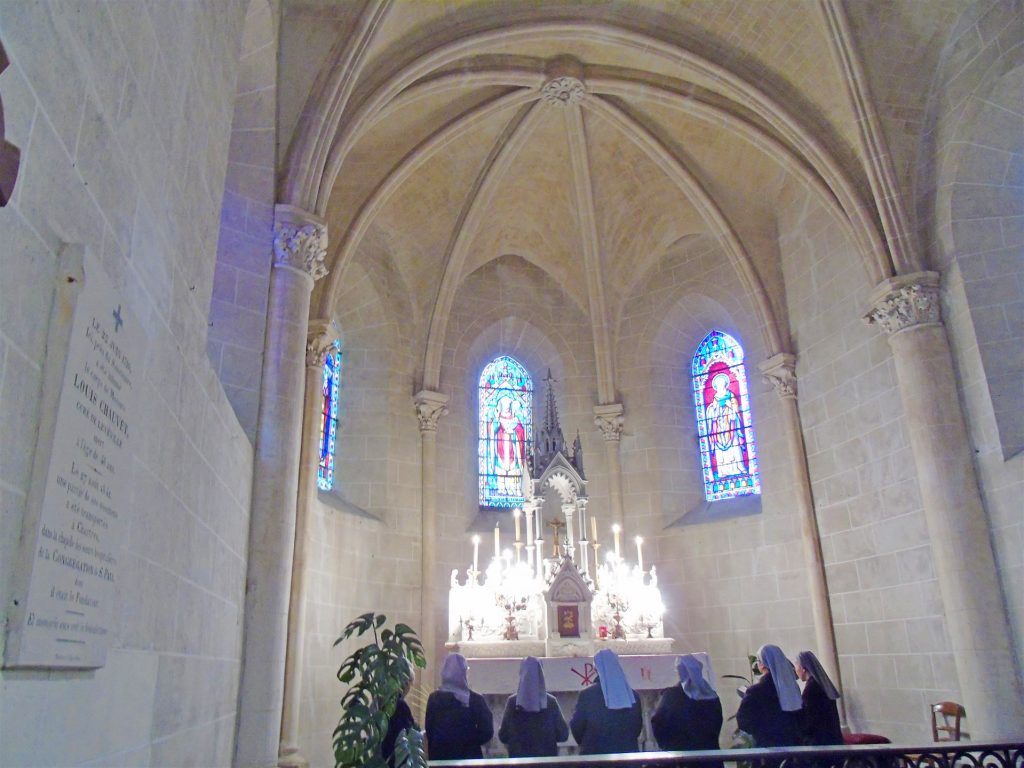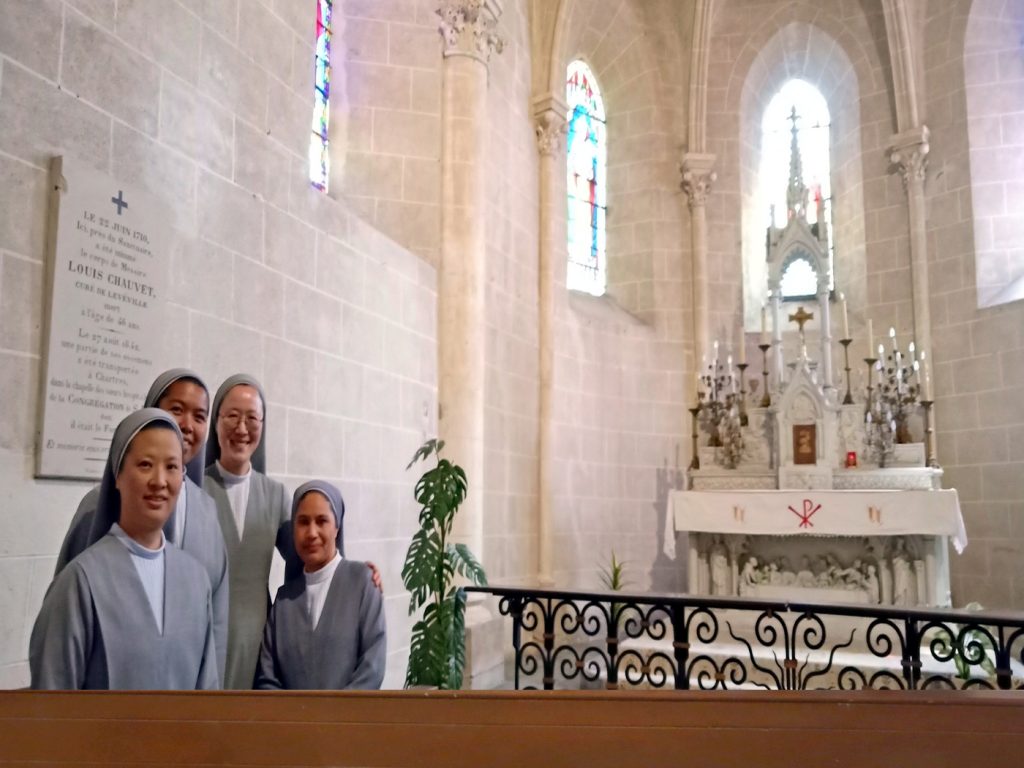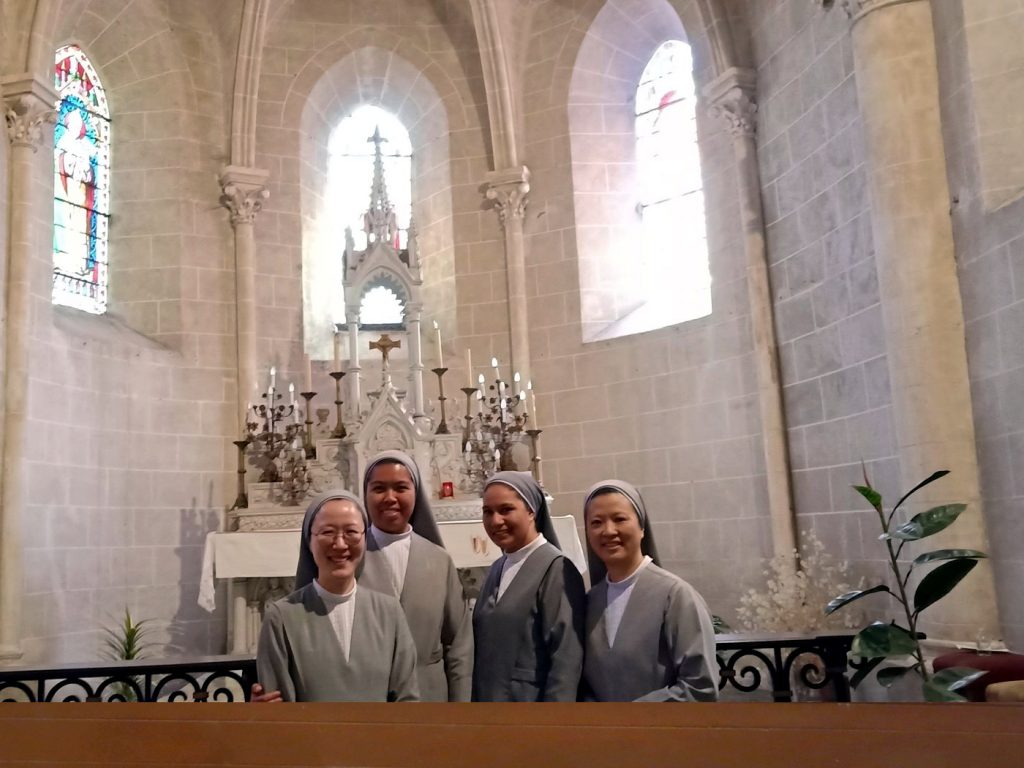 Our first house in the center of the village belonged to him.    Our first mission consisted in working to improve the human and spiritual level of the villagers by educating the girls and visiting the poor and the sick.
                                                                                                                (excerpts from the Draft of a Rule, Chapter I)
The love of Christ continues to impel us to manifest his tenderness and goodness to all.
Throughout the history of the Congregation of the Sisters of St. Paul of Chartres, since the early start of its foundation up to today's realities of its mission, one can clearly detect the presence of the Holy Spirit.
The essential values of the Gospel of Christ as preached by St. Paul with such intensity are reflected through the heritage, the charism and the apostolic spirituality of the Congregation.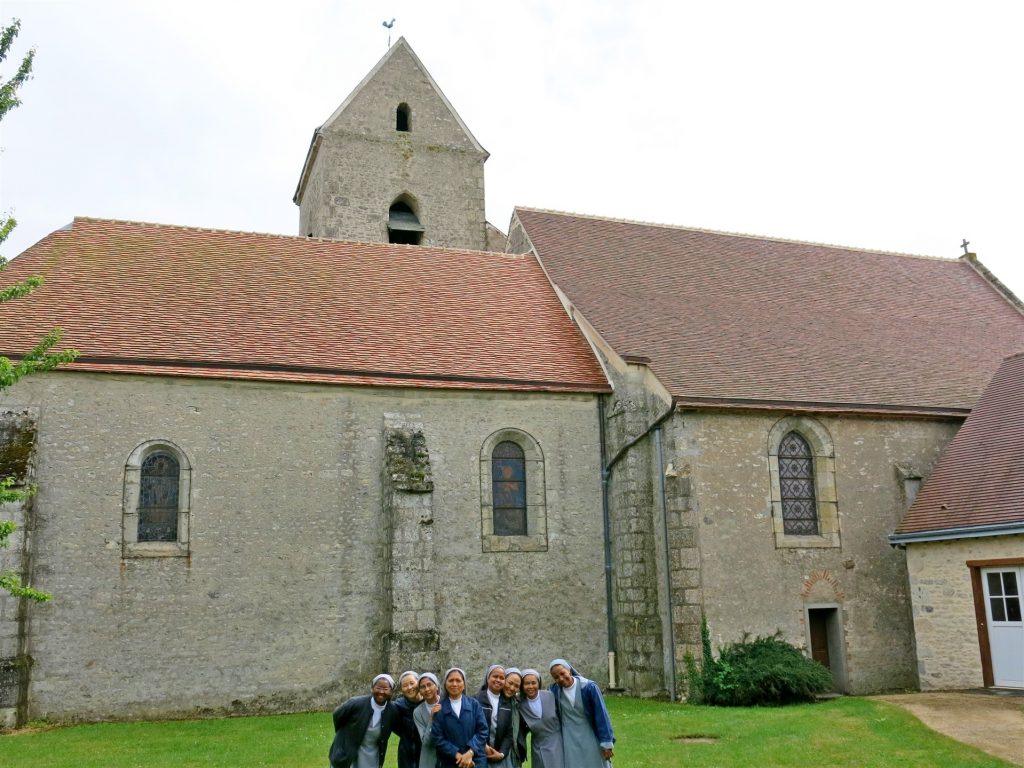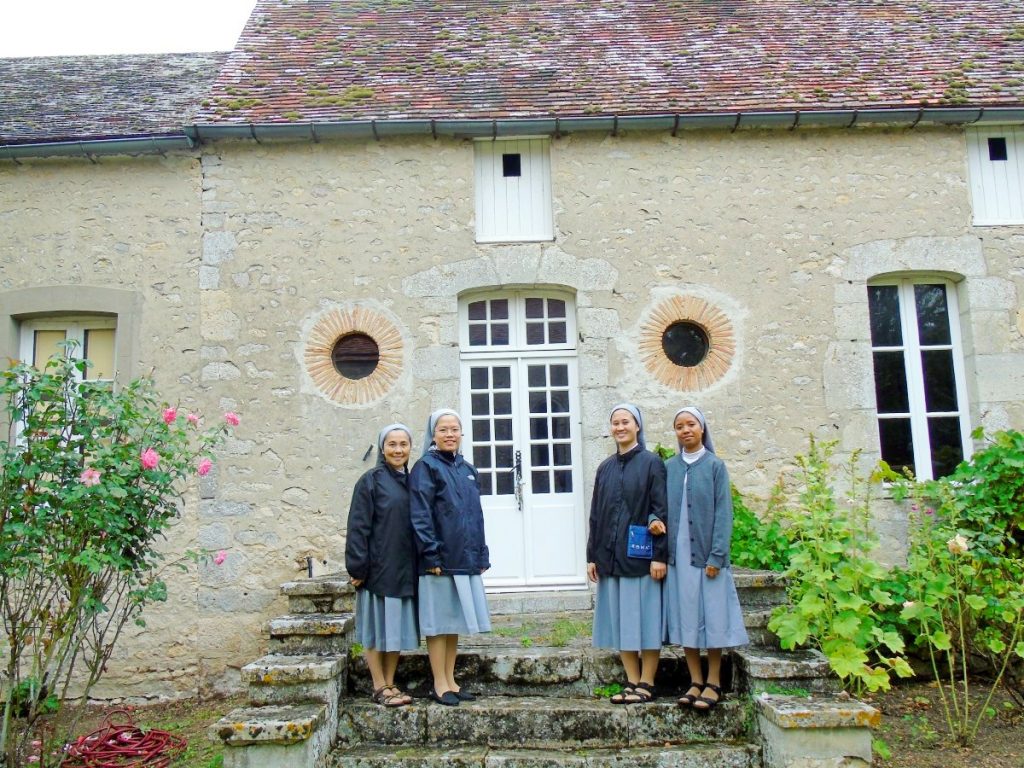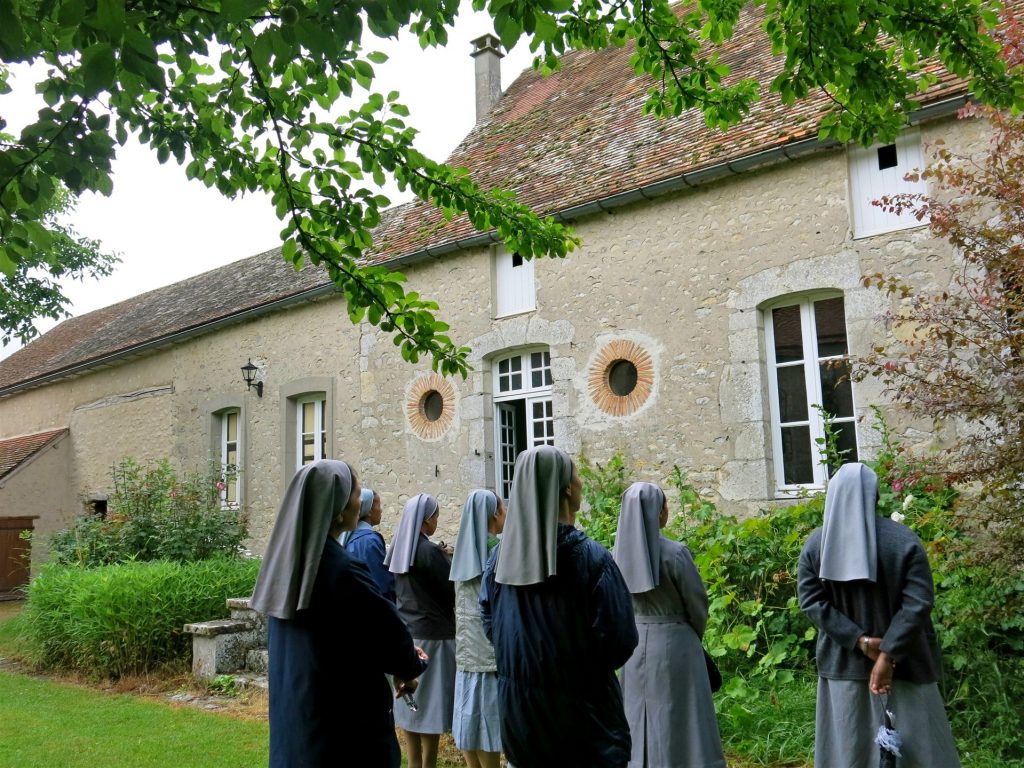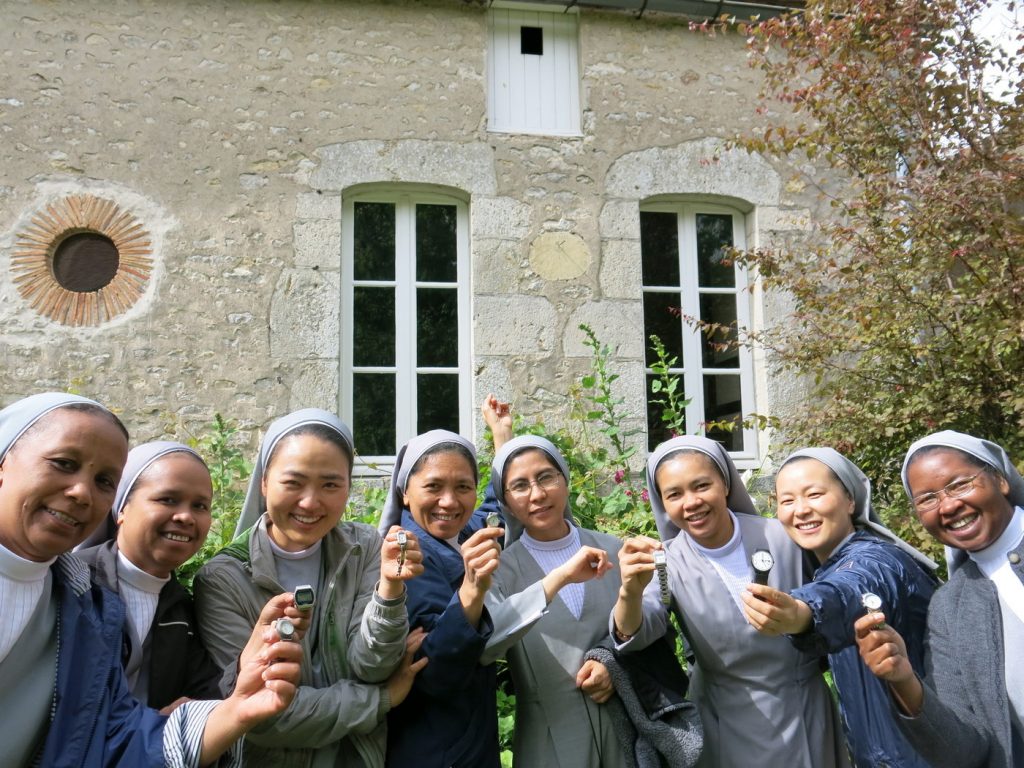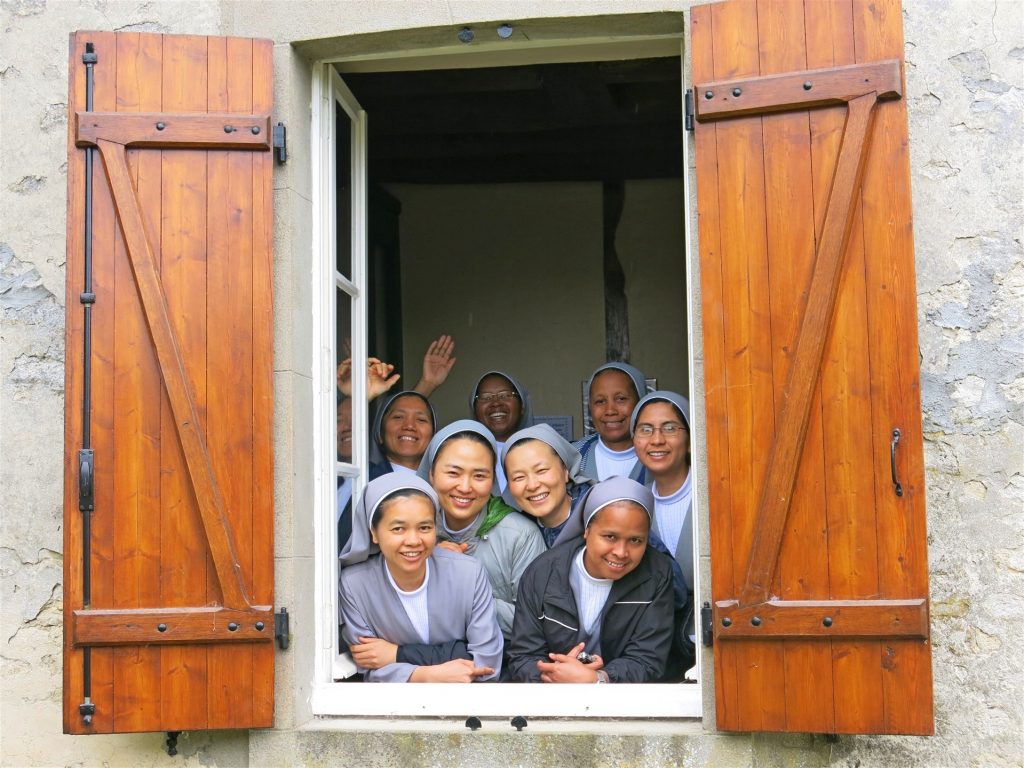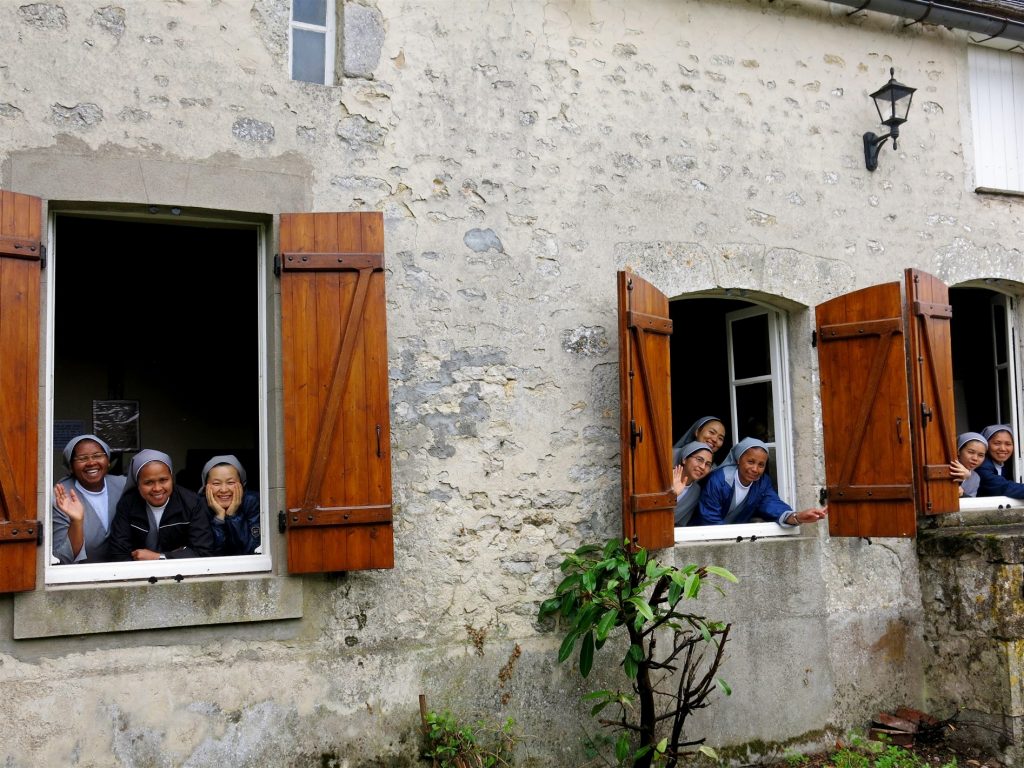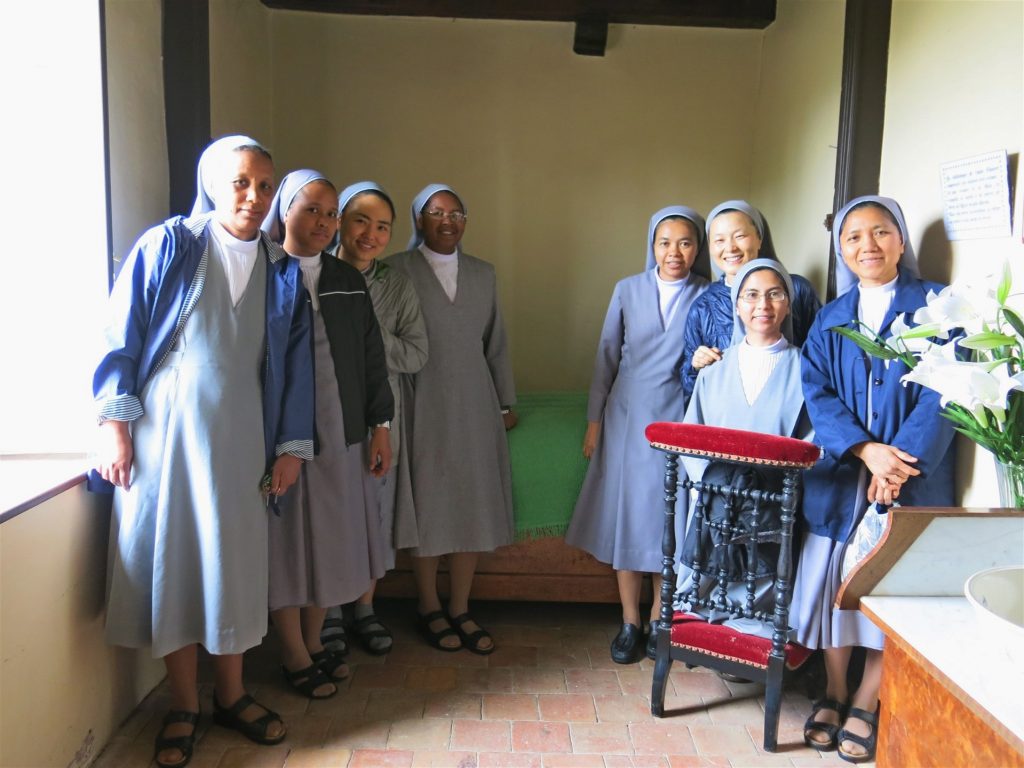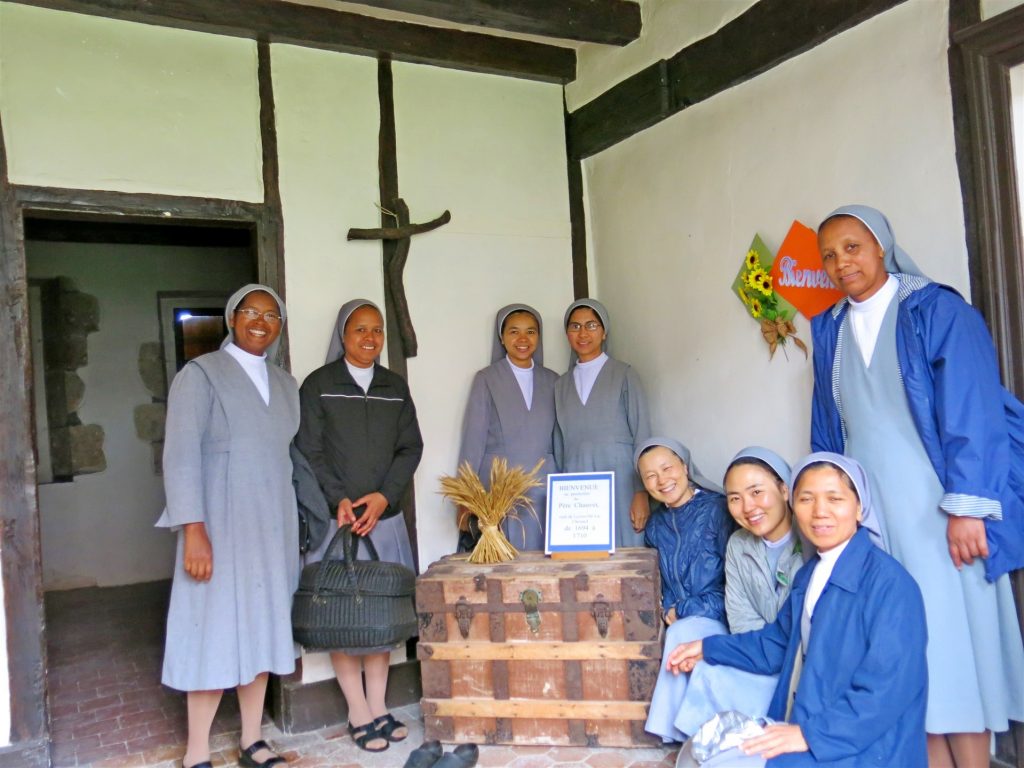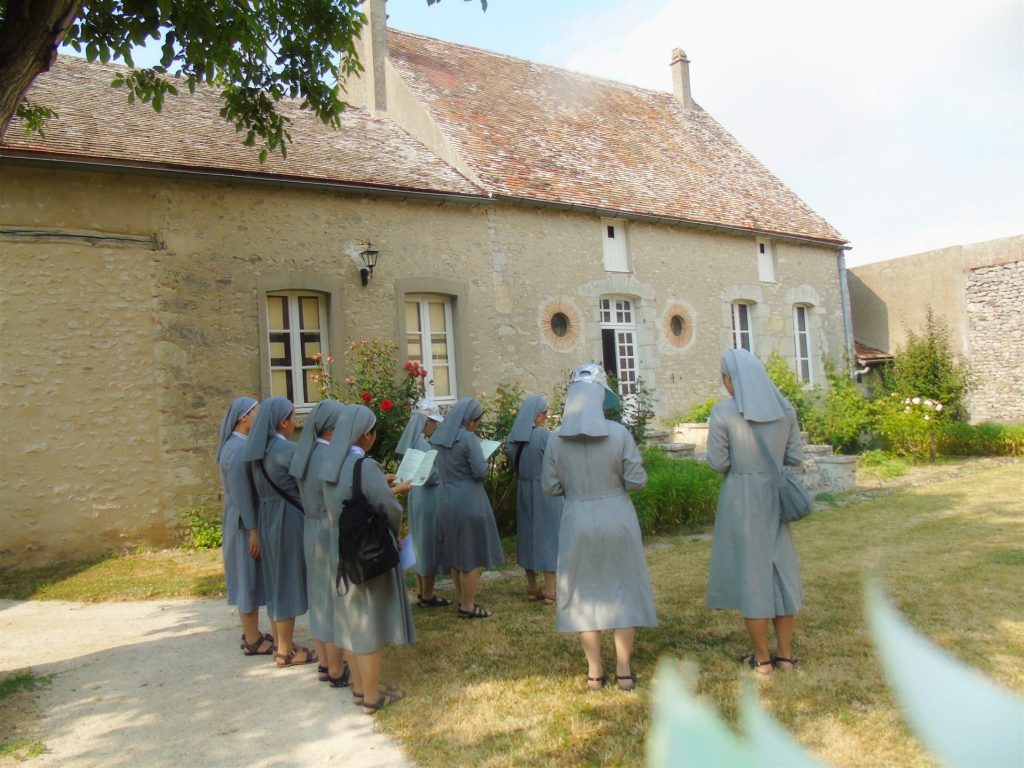 Their fidelity to Paul's teaching,  the Sisters are imbued with a spirituality centered on Christ and they continually seek to respond better to the Lord's call and to be living witnesses of the Gospel in today's world. (excerpt on Council of Cong. – A Journey of Faith and Hope towards the Future, 1998)
We continue to heed the signs of the times, by being alive in the Word of the Gospel, so as to become light for others."Let your light shine before others, so that they may see your good works and give glory to your Father in heaven."        (Mt. 5:16)
Now, we are present in 40 countries spread out in the 5 continents of the world, still faithful to our first mission but intensely to make the presence of Jesus felt in the many and different faces of the marginalized.
The love of Christ continues to impel us to manifest his tenderness and goodness to all.
WE EVANGELIZE BY THE STRENGTH OF OUR WITNESS OF FRATERNAL COMMUNION
"By this everyone will know that you are my disciples, if you have love for one another." Jn. 13:35
Our communion with Christ is the source of our fraternal communion. A community centered on the Eucharist and on the Word of God becomes a light that witnesses to a life of unity in diversity.
Our international community testifies that fraternal intercultural life is possible, and even joyful, in a globalized world where more and more individualism and nationalism reign.